Time-tracking for gamers that makes sense.
StatDock in a nutshell is a time-management application for your mobile device that connects all of your gaming platforms to one place so you're able to track game time between platforms. Customization, simplicity and transparency is key to keeping a gamers attention. Easily set a global game time threshold which notifies the gamer when the threshold is reached. See what games and how long you've played each as well as keep a running list of your top games. Customize the color of your app to match your style with the customization wheel that offers limitless color combinations. Stop wasting time, and add this valuable tool to your gaming arsenal.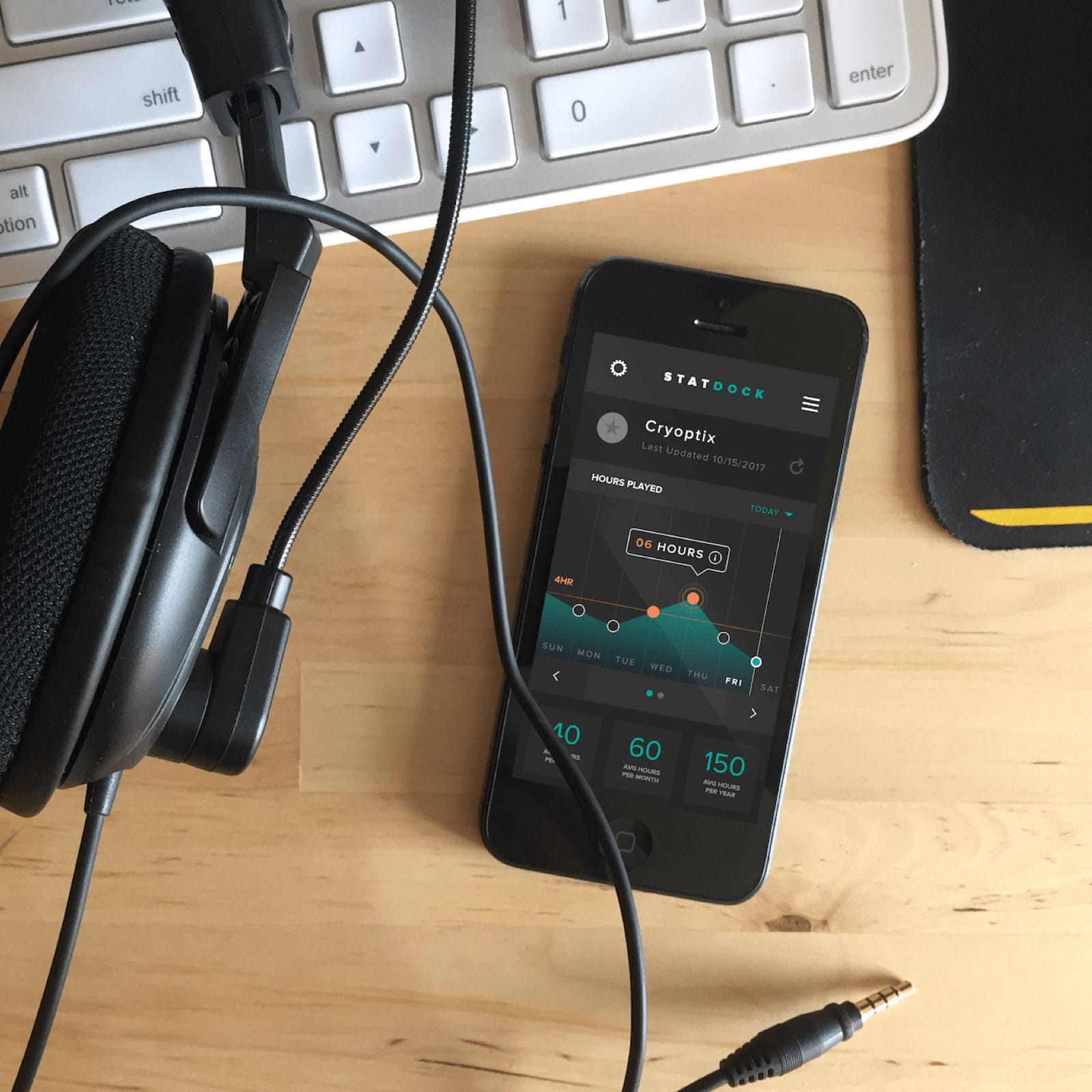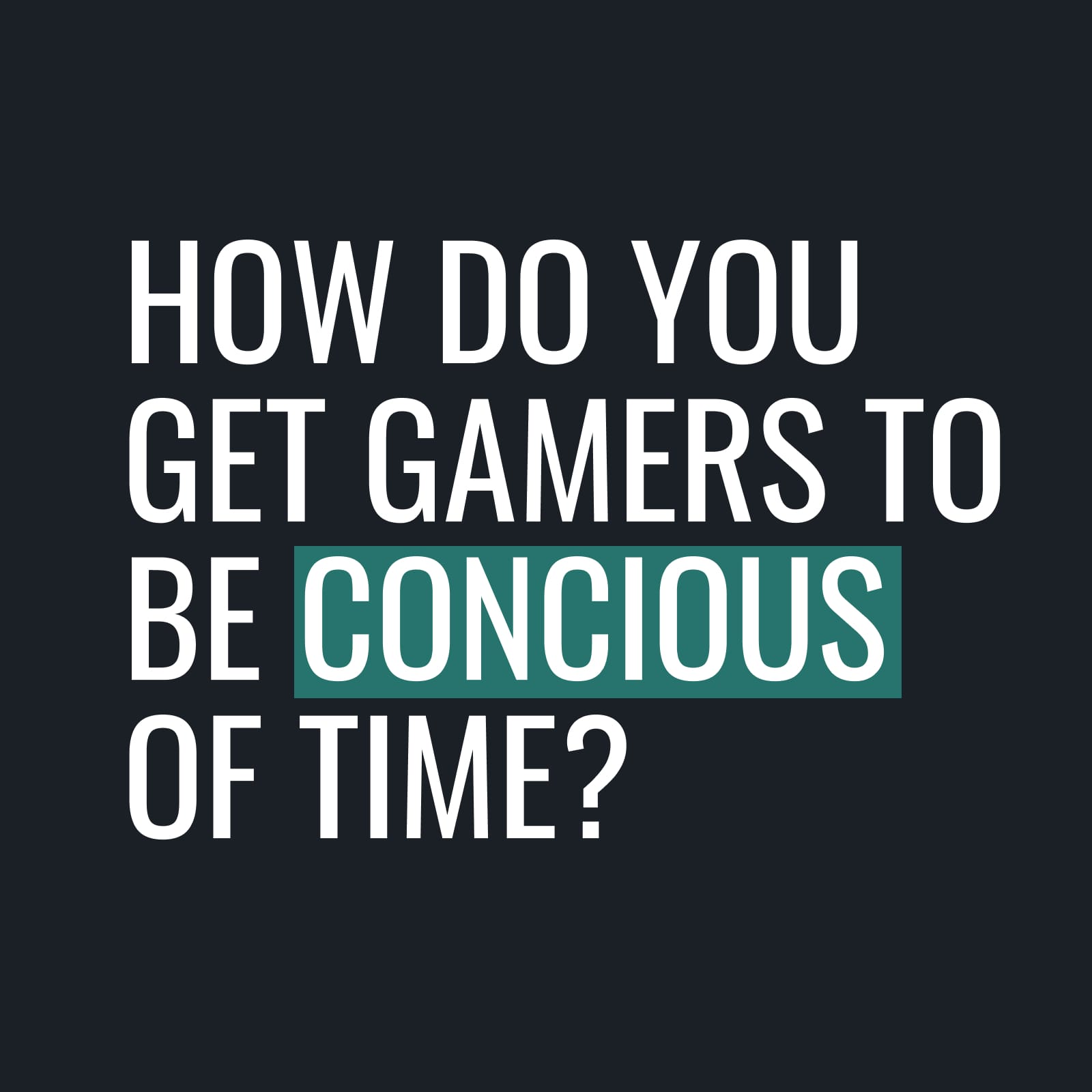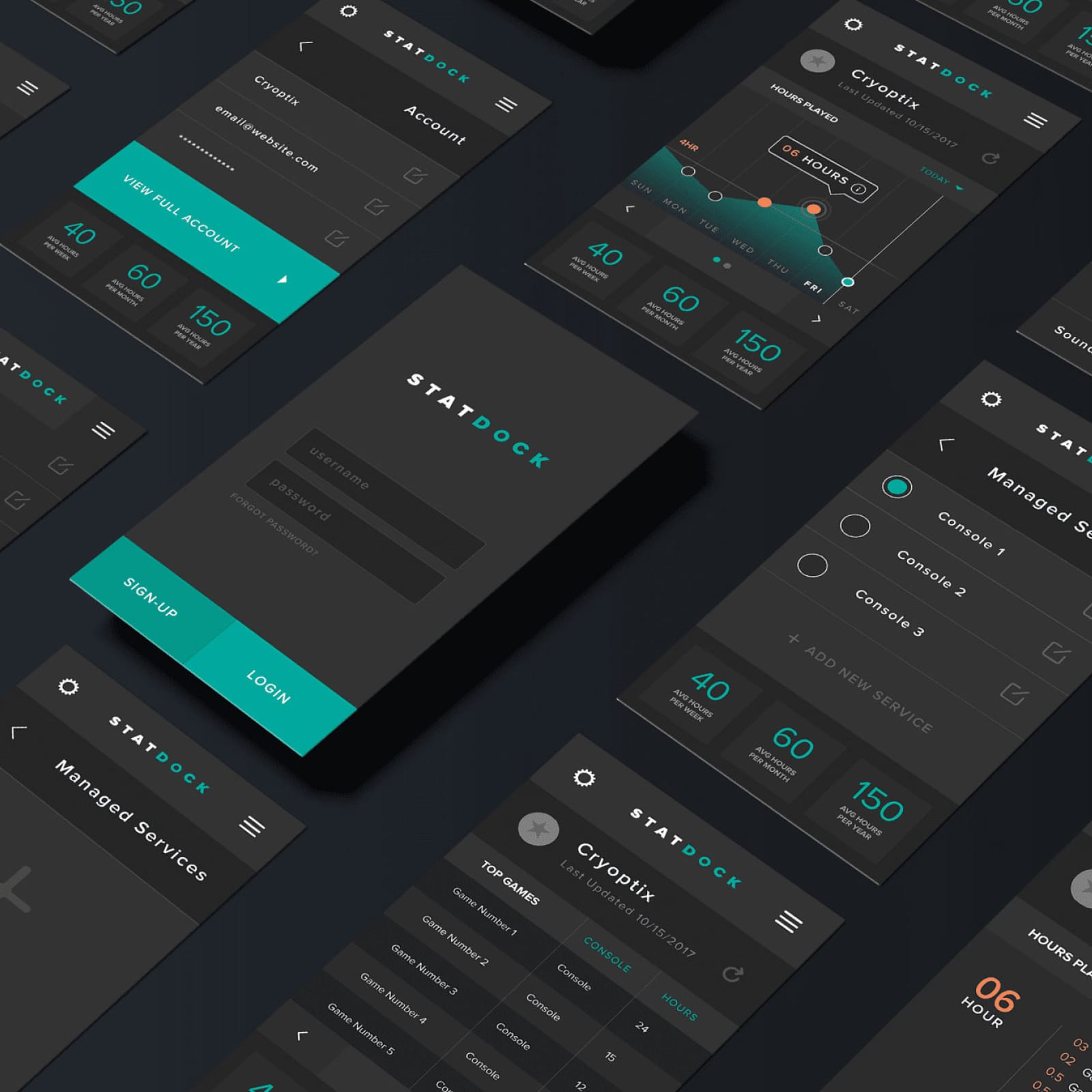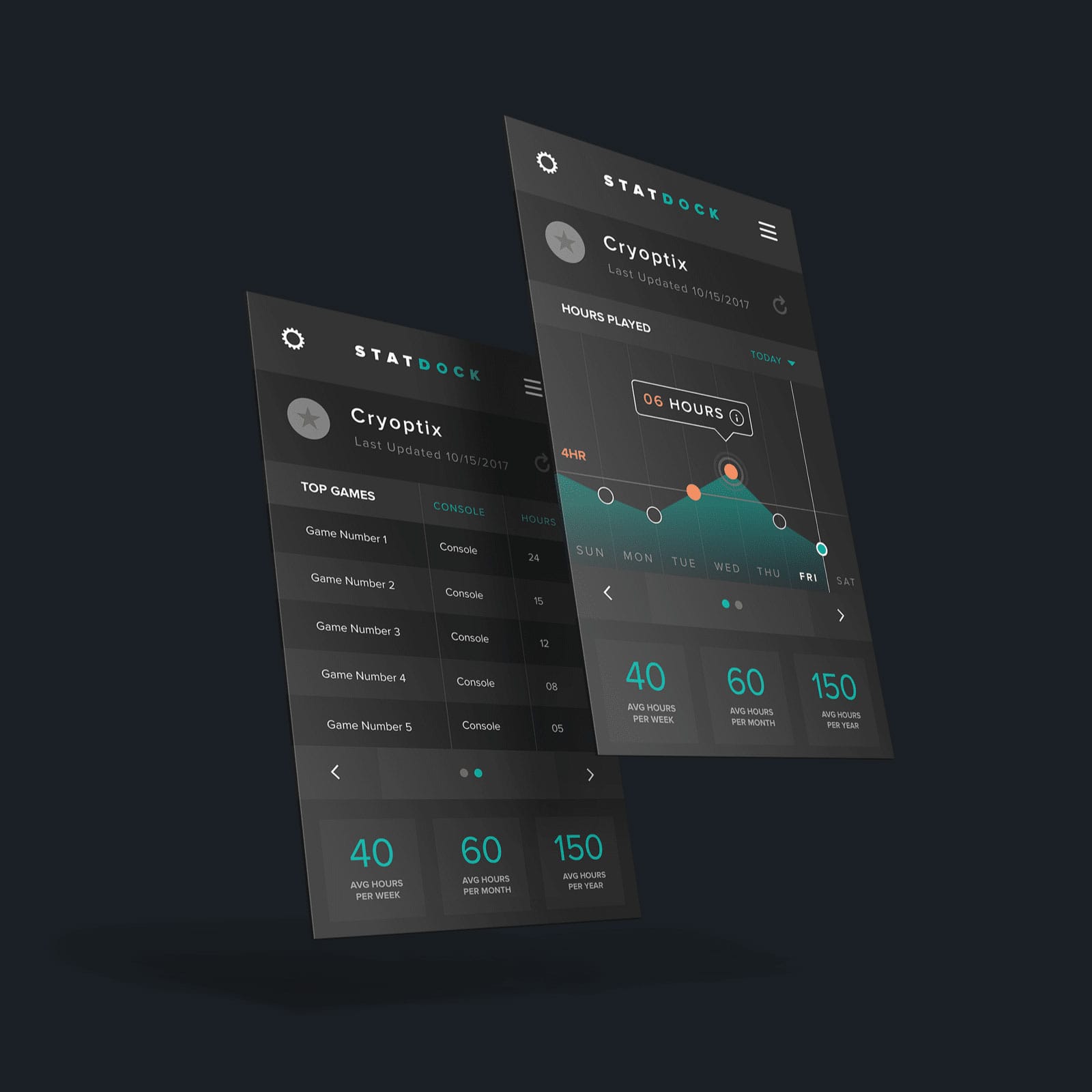 The idea.
Time tracking isn't something that gamers are fond of and it's definitely not something you see younger audiences using. I created an app which caters to both young and adult audiences and ultimately allows gamers a have a different perspective on time management.