Modular UI kit for flight simulation.
Aero UI Kit is a robust library of control artwork that represent different keybindings within one of my favorite space flight sims. I created the library to help myself and a friend tackle the steep learning curve that is required to play the game. These controls are designed for and can be mapped to customizable button apps available on iOS and Andriod for a more immersive flight experience while playing the game.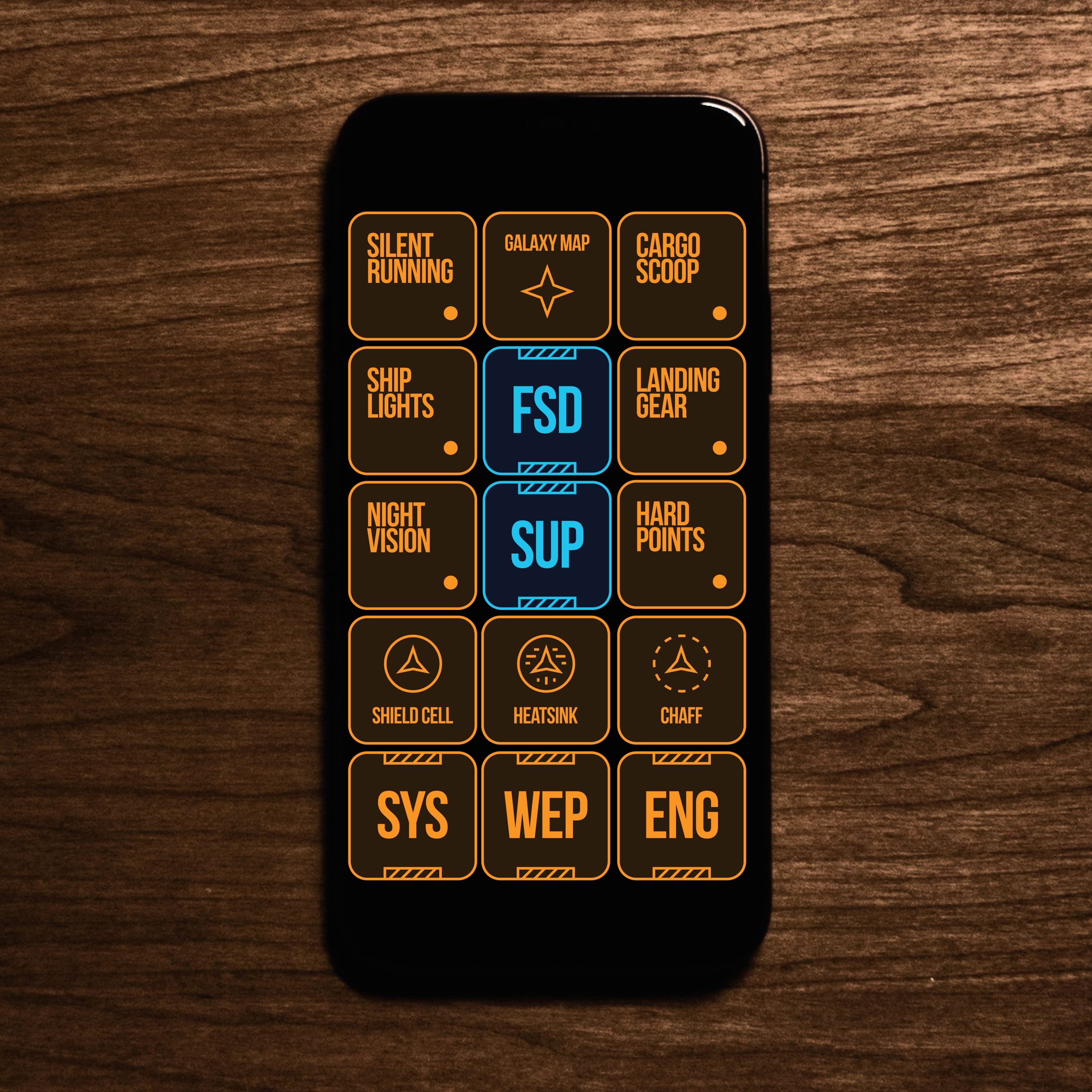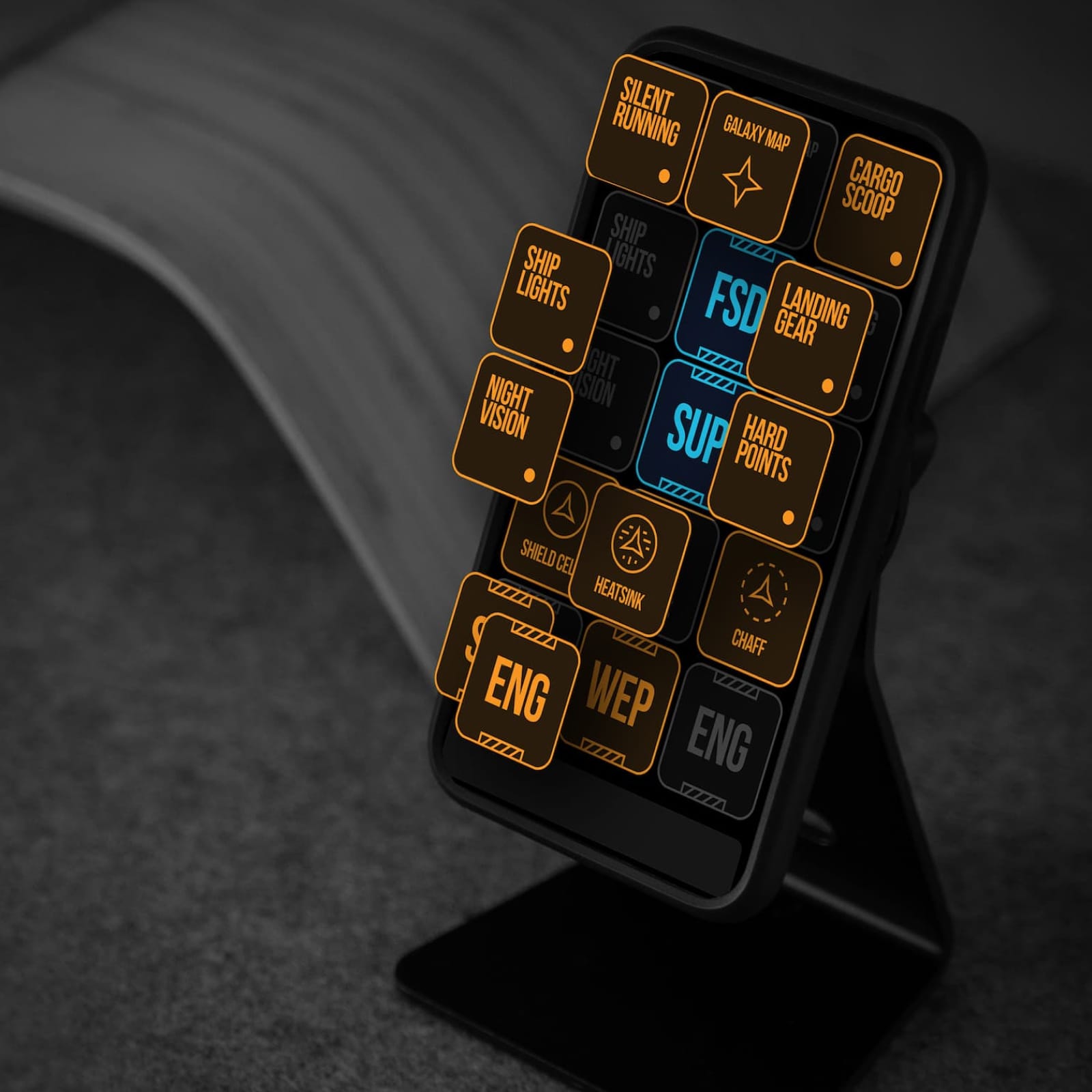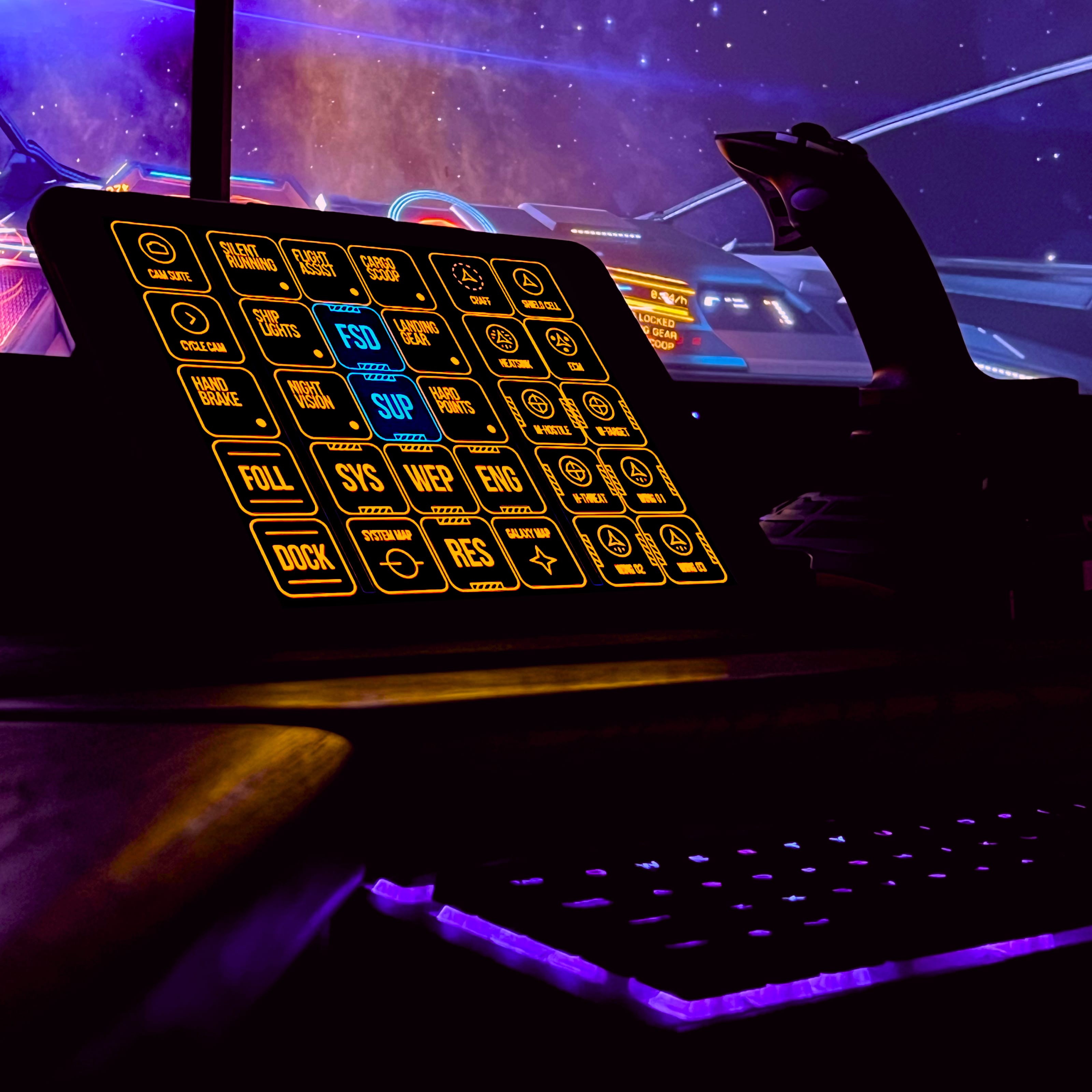 Immersive & modular flight control system.
Being able to have a touchscreen control interface alongside the standard HOTAS controls created a simple yet immersive experience during flight. The simple interface also made it easier for us to become more agile while engaged in conflicts throughout the game, making it easier to fire off countermeasures and execute evasive maneuvers.