A world class Lyric Baritone.
Chris Kenney is a world class Lyric Baritone from Northern Minnesota. He needed a web experience and print collateral that set him apart from the competition. Building on his bold voice, I developed an identity that represented his confidence as a professional musician and told his story in a compelling way.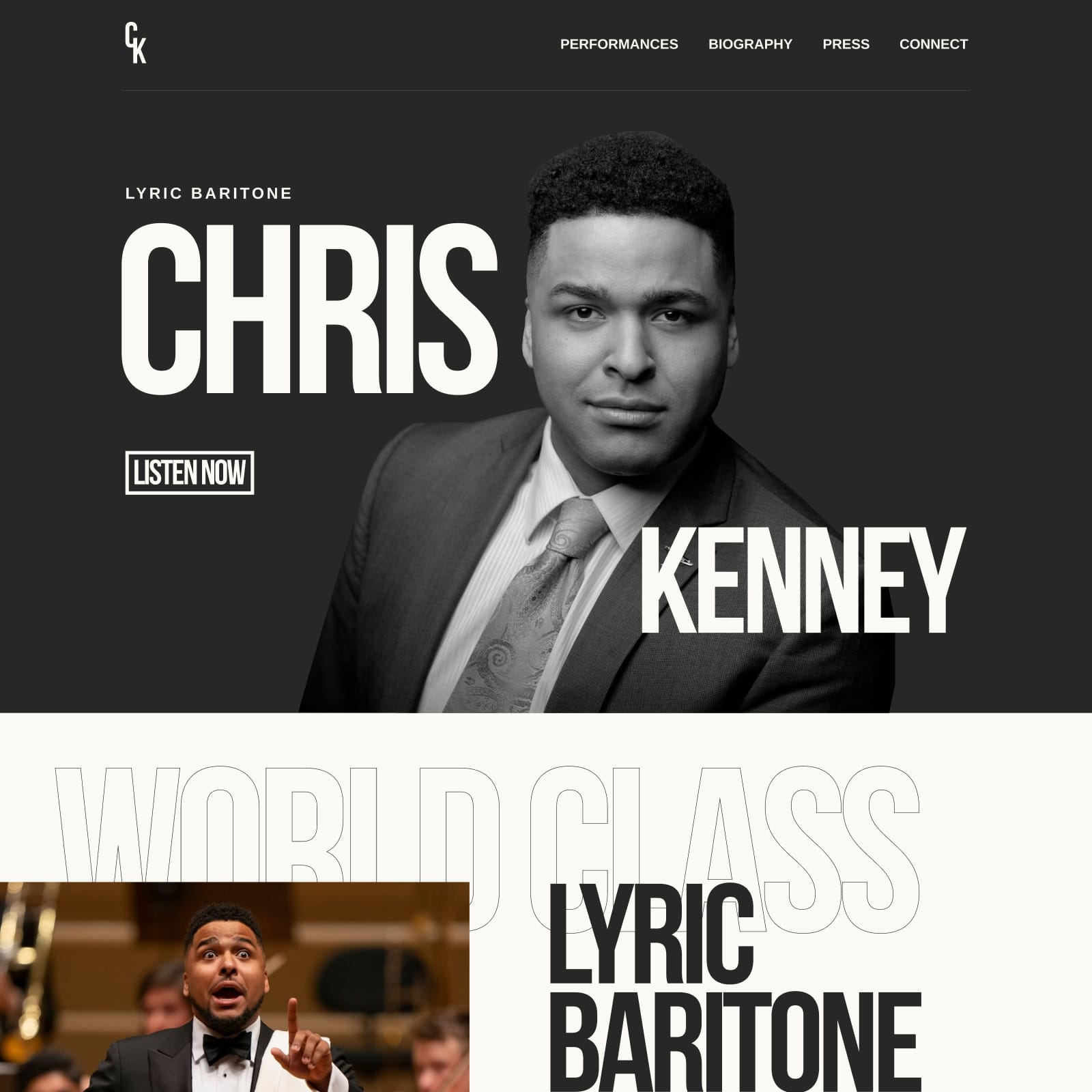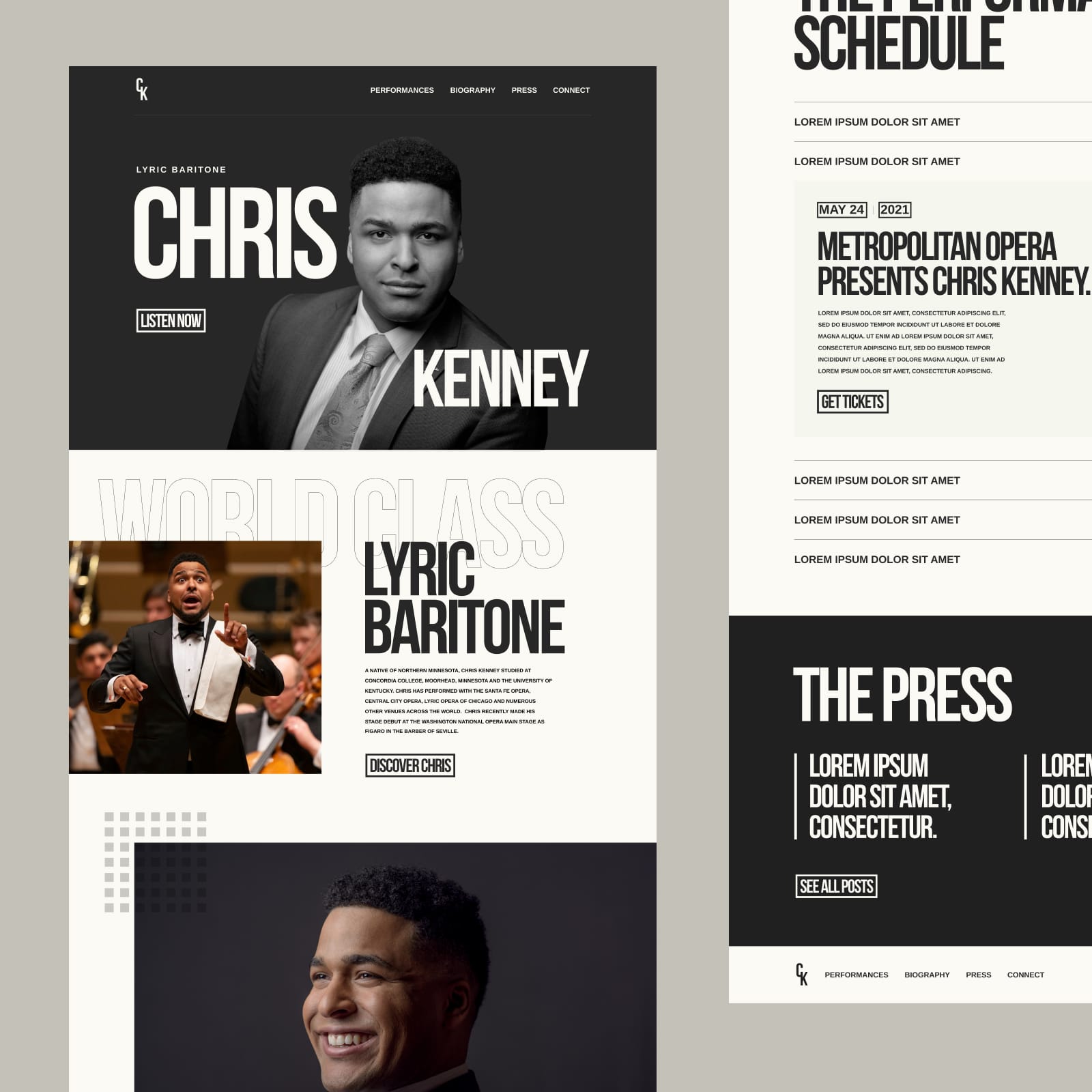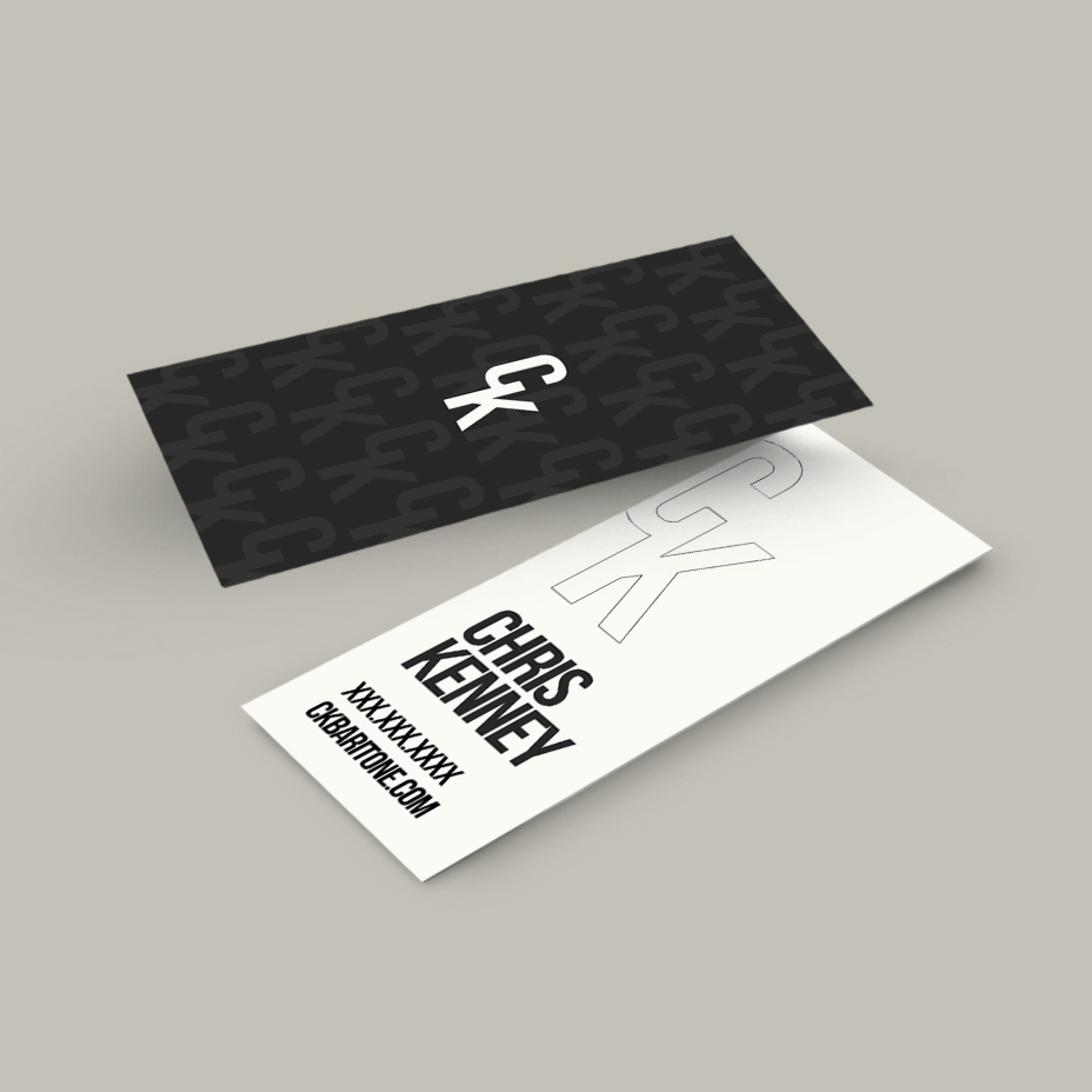 A bold typographic statement.
I wanted the site to reflect Chris's personality as well as support him professionally. The typographic treatment exudes confidence while providing a cohesive experience across every module utilized on the page. The implied diagonal lines represented in the identity provides a subtle nod to his vocal range by indicating the direction of his vocal registry as a lyric baritone.